Constitutional Convention this weekend April 12, 2013
Posted by Oireachtas Retort in Irish Politics, LGBT Rights, Same-sex marriage.
trackback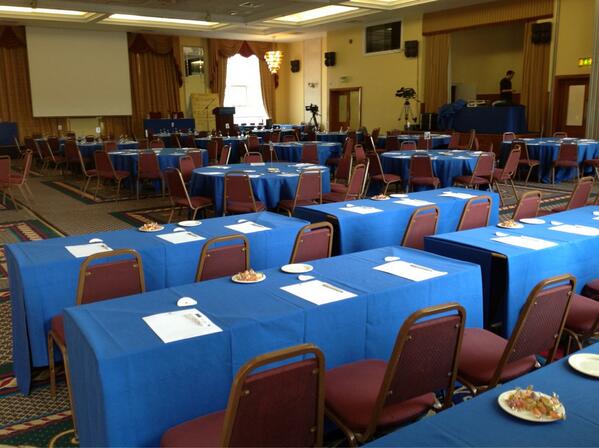 Spoilt for pictures of empty halls today.
Meeting is to report recommendations to the Houses of the Oireachtas on making a constitutional provision for same-sex marriage begins tomorrow. Likely to be one of the more robust sessions.
Full program available here with streaming here from 9.40am.
Representatives from GLEN, ICCL, Marriage Equality, Bishops Conference, Evangelical Alliance and Order of the Knights of St.Columbanus all make presentations. With Carol Coulter, David Quinn, Colm O'Gorman and others making up a panel later in the afternoon.
Video of previous sessions available here